Goedkope PVC gecoate Decofor Panel Fence
Productomschrijving

Decofor paneelomheiningen is een starre gelaste gaasafrastering, het is niet alleen een sierafrastering maar ook een ideale bruikbaarheid gelaste gaasafrastering, het biedt een oplossing voor alle situaties voor alle situaties zoals privétuin, park, dierentuin, residentiële bescherming en ga zo maar door.
Kenmerken: Vergelijk met andere gelaste gaasafrastering, prestige gaas hek is niet platitude, het is een soort aantrekkelijk gaas hek, met een hogere esthetische en gemakkelijker en sneller installatieproces. van de dop tot accessoires van was gevuld met hoge artistieke.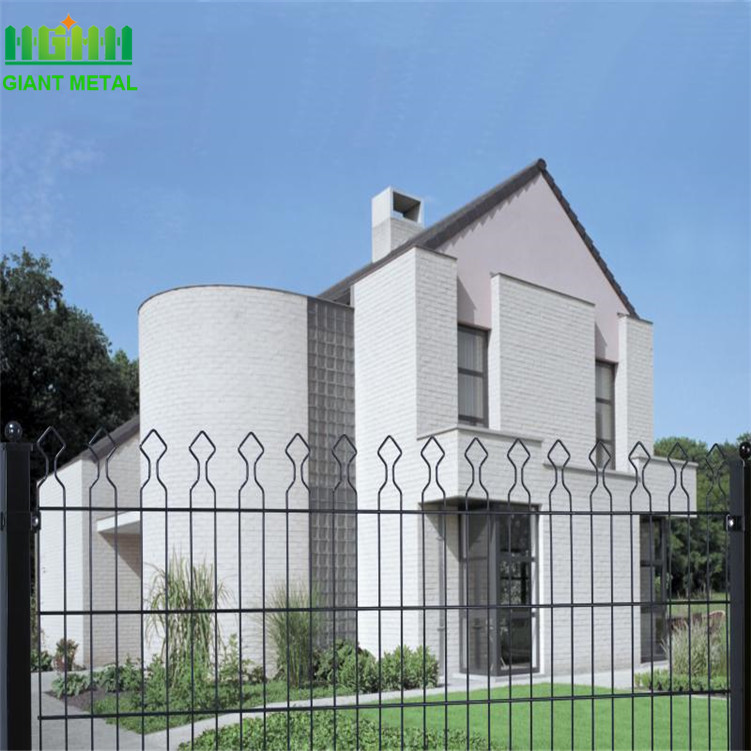 Height(mm)
Panel:W X H(mm)
Post Height(mm)
Mesh Opening
Dia.
900mm
2015mm×886mm
1100mm/1400mm
65

×200mm

4mm

5mm

622

1100mm
2015mm

×

1086mm
1300mm/1600mm
1300mm
2015mm

×1286mm

1500mm/1800mm
1500mm

2015mm×1486mm

1700mm/2000mm
1700mm
2015mm

×1686mm

1900mm/2200mm
1900mm
2015mm

×1886mm

2100mm/2400mm
2100mm
2015mm

×2086mm

2300mm/2600mm
Gedetailleerd beeld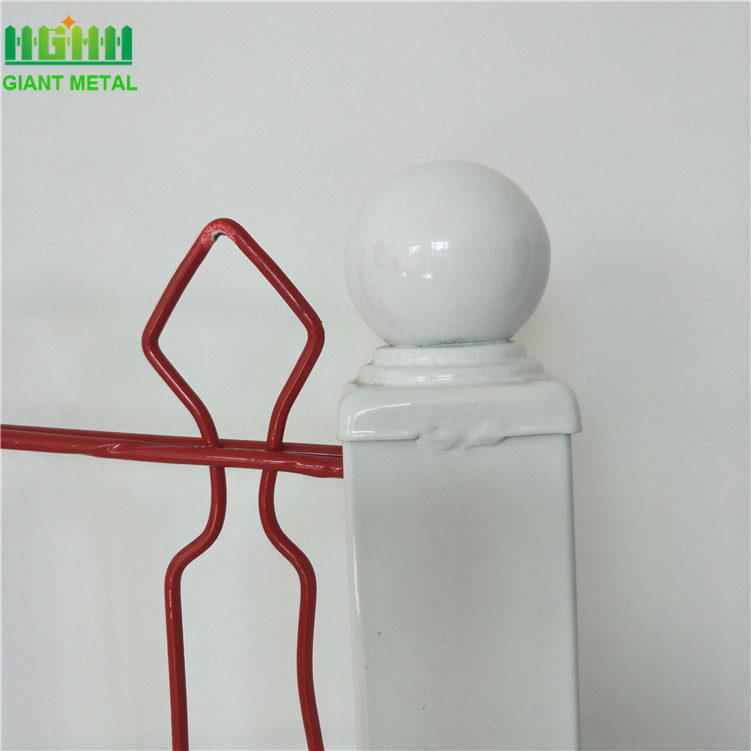 bedrijfsinformatie
Hebei Giant Metal Technology Co., Ltd bevindt zich in het "Wire Mesh Homeland of China" - Anping County of Hebei, China. GM, werd opgericht in 1992, na 30 jaar markt, en is een van de eerste bedrijven die betrokken zijn bij de productie van gaas en is uitgegroeid tot een groot en veelomvattend bedrijf dat zich bezighoudt met de productie, distributie en export met veel ervaring op dit gebied.
GM produceert en verkoopt hoofdzakelijk metaalgaas en de relatieve producten, zoals gaasbeplatingpanelen, kettingschakelomheining, tijdelijke afrastering, paardenomheining, hoog veiligheidshek, palissade, zinkstaalomheining en gelaste gaaspanelen. Die voornamelijk naar een dozijn exporteerden van landen en districten, inclusief de VS, EU, Latijns-Amerika en Japan, enz.
We verwelkomen nieuwe en eerdere klanten uit alle lagen van de bevolking om contact met ons op te nemen voor toekomstige zakelijke relaties en wederzijds succes!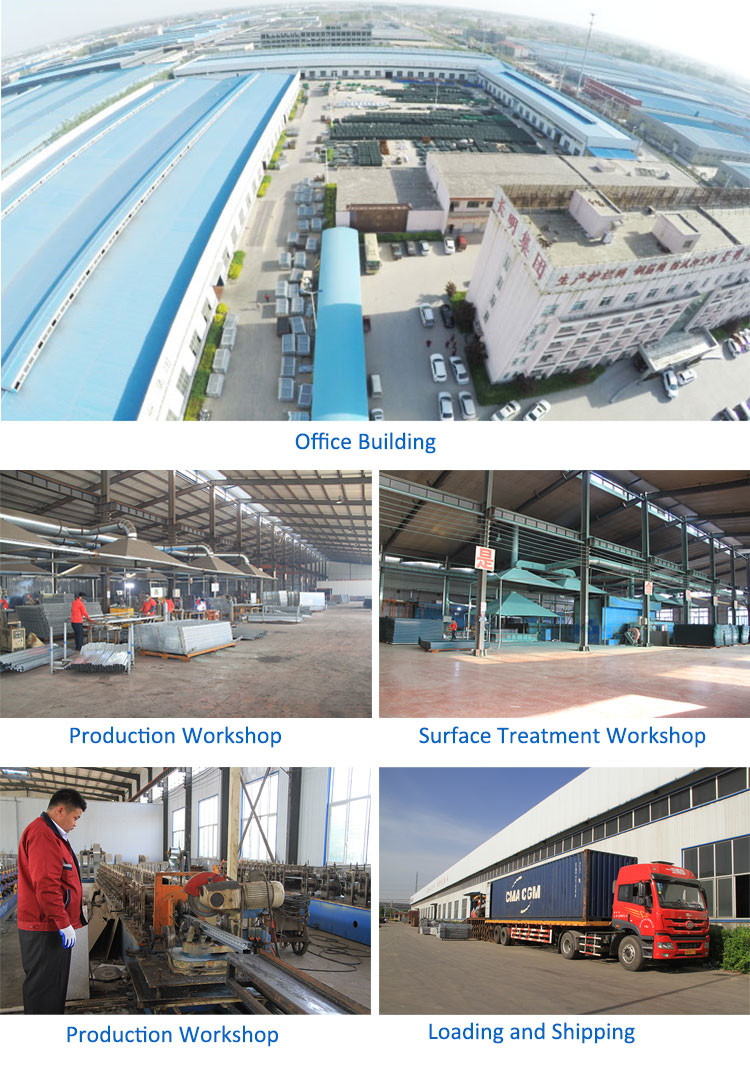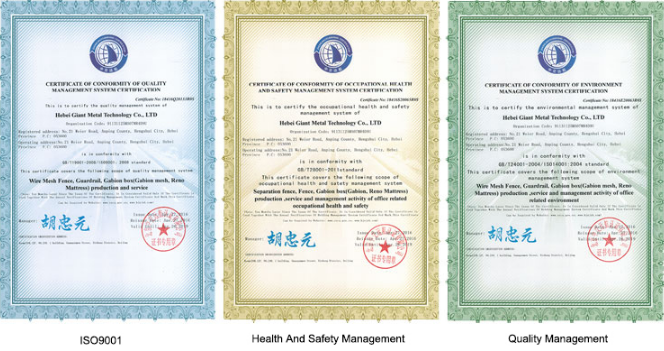 Product Categorie : Palissade stalen hek